What is PrEP? Pre-exposure prophylaxis (PrEP) is when people at high risk for HIV/AIDS take daily medicine to prevent HIV. PrEP has anti-HIV drugs in it and these are responsible for the prevention of the HIV virus from replicating in the human body. For instance, if you have taken PrEP in the right way and you happen to have sex without using a condom, there will be present in your body, a high level of the drug of PrEP, which will prevent you from getting HIV.
If you or someone you love is not suffering from HIV but is at a very high risk of getting HIV, then to prevent this HIV infection from happening, a pill is taken every day. And the good news for you is that irrespective of where you are in the world, if you are seeking PrEP for yourself or someone you love, you can get this world-class treatment delivered right to your doorstep – no matter where you are in the globe. The name of this world-class treatment is the pill – Tenvir EM and we – GenericForce, will deliver it to you, wherever you are in the world!
Called PEP, in short, post exposure prophylaxis is when, after being exposed to HIV, so as not to get infected, antiretroviral medicines need to be taken. Post-exposure prophylaxis needs to be started in 72 hours after there has been a likely recent exposure to HIV.
If you have been wondering about whether you or the person you love should opt for pre-exposure prophylaxis, then this should help clarify things. You or someone you love should take PrEP in the following circumstances:
If you have shared needles with someone.

If, within the past 6 months, you have injected drugs into yourself.

If you plan on getting pregnant, but your partner is HIV-positive.

If, in the last 6 months, you have been on drug treatment.
Studies reveal that if you or someone you love has HIV, and pre exposure prophylaxis is used on a consistent level, the risk of reducing HIV is as high as 92 – 99% – irrespective of whether or not you use a condom. It is vital to note here, though, that PrEP does not give you any protection against sexually transmitted diseases such as syphilis, chlamydia, or gonorrhea, and neither does it prevent pregnancy. 
PrEP is considered to be highly effective. Those people, who have 7 tablets of PrEP in a week, have an estimated level of protection as high as 99%. And those people, who take 4 pills of PrEP per week, have an estimated level of protection of 96%.
The bottom line is that when pre exposure prophylaxis is taken daily, it is extremely useful in the prevention of HIV that can be brought about by the use of drugs and from sex. When taken daily, PrEP can reduce the risk of getting HIV by as much as 99%.
In the first few weeks of using pre exposure prophylaxis, certain side effects are exhibited, and these are:
Headaches

Vomiting

Fatigue

Dizziness

Cramping
But, it is imperative for you to note that if you or someone you love is in need of pre-exposure prophylaxis, once you know that there are side effects associated with the use of PrEP, in no way should you or the person you love, stop taking this treatment.
Pre-exposure prophylaxis (PrEP) works by preventing HIV from creating an infection in the body. PrEP is a prevention strategy that involves taking medicines to stop an infection that has got in the body from growing. It is a lot like malaria pills that people take when they travel to areas that are affected by malaria or infested with malaria mosquitoes. Having the malaria drug in the body makes it harder for the malarial infection to get hold of the person. 
Truvada® Generic works in the same way for HIV. If someone shares needles with someone who is HIV infected or someone has a sexual partner who is HIV infected, then the chances of them being prevented from getting infected are very high, when Truvada PrEP is used.
In addition, those who take preprime must also have a blood test to check for infection or resistance. Because if drug resistance and found that infected with HIV, then must stop taking the drug immediately And treated with Peps instead
Tenvir EM is a world-famous medicine that is used by people all over the planet for pre-exposure prophylaxis. The reason you can trust us to Buy PrEP Medicine is for the simple fact that since a number of years now. People from all over the world have been coming to us, time and time again, to fulfill their needs for all kinds of medicines and healthcare products. And the really good part here is that once they buy from us, they keep coming back to buy from us. Surely that says something about us?
The truth is, we are now recognized as one of the most trusted generic drugstores in the world, and there are a number of reasons for this. See for yourself:
Our products are all 100% authentic.

With your purchase of prescription drugs from us, you can get as much as 70% off.

The products we sell are of the highest quality, but our prices are amongst the lowest!

You get 100% cashback or FREE redelivery in case something goes wrong with your order.

Your order is sent to you in a package that is 100% discreet. Not even you will be able to guess what is in the package.

We treat all orders as strictly confidential.

In the manufacturing of our products, only the very finest raw materials are used.

Our highly experienced customer support team ensures that no matter where you are in the world, your order is delivered to you - ASAP!

With a minimum order of $199, we give you FREE delivery, and we also provide you with bonus pills – FREE!
prep hiv prevention is not for nothing that people from all over the world trust us when it comes to their world-class buying medicines and healthcare products. And the excellent part is that no matter where you are in the world, we – GenericForce, will deliver your medication to you, right to your doorstep. So, if you or someone you love is suffering from HIV and you are seeking pre exposure prophylaxis, Tenvir EM is a world-class drug for HIV (prep hiv medication)!
People who take PEP (PEP) must be at risk of being infected, such as having unprotected sex. Protected Using a condom and then tearing Have sex with substance users Sexually abused Share needles with others. Or get an accident due to being injected with a syringe If anyone has any of these risk factors, it is necessary to take PEP to prevent infection as soon as possible within 72 hours.
After taking the first pill within 72 hours of passing the risk of infection Still have to take Pep pills continuously for 1 month. The doctor will check for HIV first. And to come to be tested again after 3 months and 6 months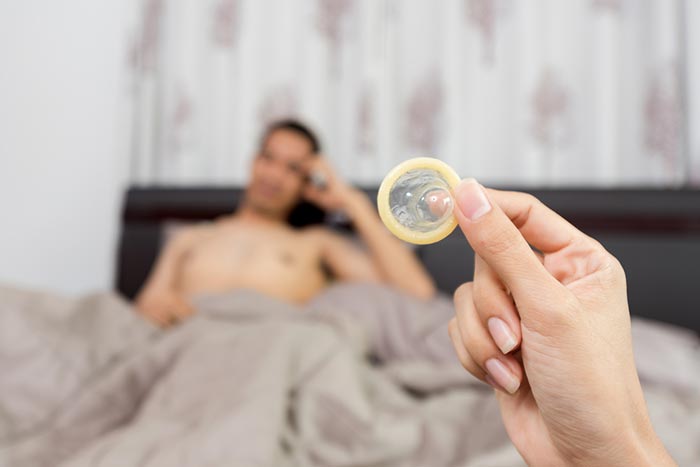 Research indicates that Pepsi pills are quite effective. But how much is effective does not yet have a definite conclusion. Therefore, preventing first to prevent infection with the use of condoms is still a better way.
If you fall into the risk group Free HIV testing is recommended at public hospitals in general or at the anonymous Online Drugstore www.genericforce.com. If the blood test results are positive, they will be treated quickly. But if it is negative, we will discuss with taking the drug
Reducing the risk of HIV infection is not just taking preventative medicine and then ending But we must reduce the risk of sexual behavior Do not let the fun only temporarily destroy us all my life. And if anyone is aware that there is a high risk, they should always do a blood test to find HIV regularly, because if they are aware how soon Have the opportunity to fight against HIV only quickly